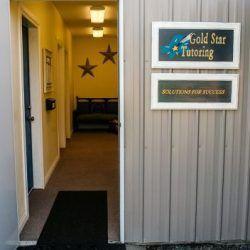 Woodland Tutoring in a Private Setting
If it were up to us, all teachers would have enough time to work one-on-one with individual students to not only really understand where they are on a given subject, but to provide them with focused instruction time based on their specific needs. Unfortunately, that's not a reality for most teachers, or most children, and instructors are left crunched for time and are unable to consistently have this quality of interaction with their students. And that's where Gold Star Tutoring comes in.
Our dedicated tutors are skilled in every area and work with students of all ages, from elementary school to college. Whether it's an animated out loud reading of a children's classic or AP Calculus test prep, when you need tutoring services in Woodland you can depend on our tutors to bring their students the gold standard!
Our tutors teach every subject
Different students have different strengths and weaknesses. Some breeze through math problems but have difficulties with reading and writing, and for them, the hardest part might be interpreting the question. Other students might be the opposite. Our versatile team of tutors is prepared to help in many subjects, including:
English. Much more than just reading and spelling, English is an elemental subject to master, especially at the high school level. Whether a student needs guidance with a book report or with essay formatting, our tutors have the skills to make it their best work.
History. Whether it's US History, World History, Washington State History or gaining an understanding of current international relations, our tutoring center teaches students to research historical events, evaluate primary sources and draw logical conclusions to apply toward the future.
Math. Unlike some other subjects, it's easy for students to lose out on math skills only because they missed, or misunderstood an earlier part of it. Because of mathematics builds on itself, we emply a multitude of math tutors to make sure support is there where it's needed the most. That way if there's ever the need to bolster an area where they're lacking, we can do be there
Science. Like math, many areas in science depend on previous knowledge. Additionally, a thorough understanding of the scientific process is paramount to coming to the right conclusions.
We also have programs for dyslexic students By using our own Gold Star Approach, our dyslexia tutor employs a multi-sensory method of learning which allows lessons to build on themselves. Measurable increases in reading and writing have been observed in several of our past students in a matter of weeks!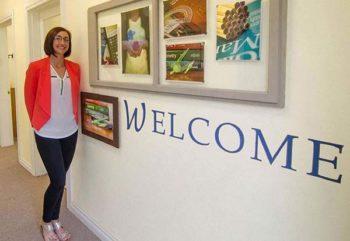 Choose us for one-on-one tutoring in Woodland
Gold Star Tutoring wants to help every student we can. That includes homeschool students, ESL and international students, and even private school students without access to a personal tutor. Tutors customize their sessions to the individual student and learn what works best for him or her. And because we only do one-on-one tutoring sessions, students don't have to compete with others for the attention of the teacher. For more information or to set up an appointment with one of our tutors, give us a call today.