We only hire the best teachers that meet our Gold Star standards!
In order to become a Gold Star Math tutor, our tutors must have first obtained a bachelors degree in a Math or Science related field, have at least 2 years tutoring experience and have a fun, authentic personality who genuinely care about the growth of their students.
A Gold Star Small Group or Reading tutor must have a Washington State Certified teaching degree and have at least two years experience tutoring students 1:1 or in small groups. Since it's our specialty, prior knowledge of Dyslexia and multisensory reading approaches is a must.
All Gold Star Tutors pass a rigorous background check and have proven themselves to be positive contributors to the community and the lives of the kids within it.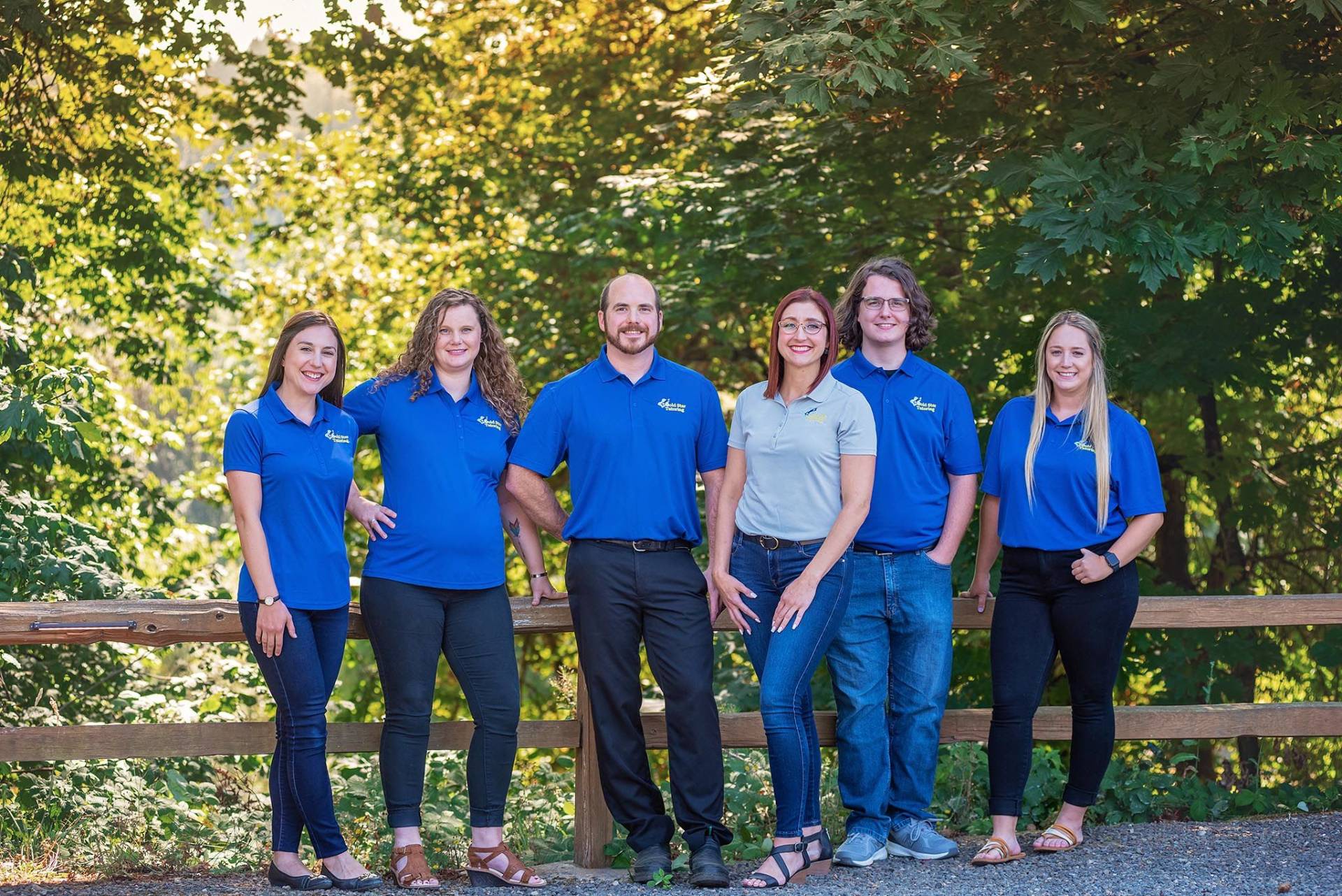 What our clients say 'about us' matters more than anything we could share.
"I'm in awe of the caliber of teachers you all are there!!! Everyone has been so helpful for my daughter."
~ Shannon Tracy, Mom of high school math student
"Mike was my Algebra tutor and he was really cool. He explained Algebra in a way that made sense and easy to understand. I am now getting A's & B's in my Algebra class and want to thank Mike for all his help!"
~ Austin K.10th grade La Center High School
"We've found the tutors at Gold Star to be both knowledgeable in their subjects and good with working with students to help them learn. Not everyone is good at both! The reading tutors use the Orton-Gillingham method, which is excellent for those with dyslexia."
~ Sue S. Homeschool Mom of Middle School Student
Melissa Fox- Owner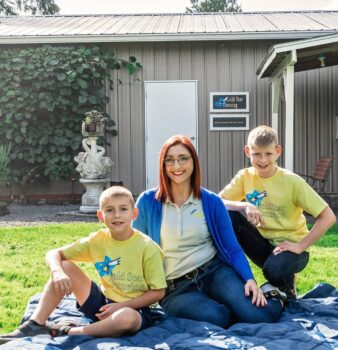 Melissa started Gold Star Tutoring in 2009 with a passion to work with students and build connections with them through their education. Melissa focused her support on math related subjects at this time.  In 2014, Melissa started working towards her certification in the Orton-Gillingham reading approach through the Blosser Center in Portland. This prescriptive reading method is designed for dyslexic students or anyone who is struggling with reading words through their phonological origin. Melissa is excited to see the impact her services have made in her community so far; and looks forward to many more success stories. She is very proud of her team and the relationships they've fostered in the last eleven years. In her spare time, she enjoys running, playing basketball, and watching her boys grow up in the same community she did.
MIKE THOMAS (Mike)– Math Grade 5th–College Level Calculus | Science | SAT/ACT/ASVAB Test Prep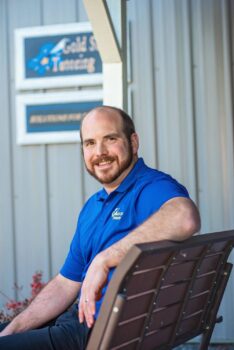 In 2002 Mike started professional tutoring as the lead tutor at Lower Columbia College while he pursued his bachelors in Mathematics. After transferring to Clark College, he got an opportunity to be on the tutoring staff and also helped instructors in the classroom. In 2003, Mike received his International Tutor Program Certification. He spent three years working at Sylvan Learning Center where he fine-tuned his teaching in all math classes up through college calculus and physics. Mike is also trained in preparing students for SAT testing. Mike enjoys hunting, fishing, and taking long drives in the country.
JENNY Valleck (Ms. V)– Math Grade K – 8th | Reading Specialist | Essay Format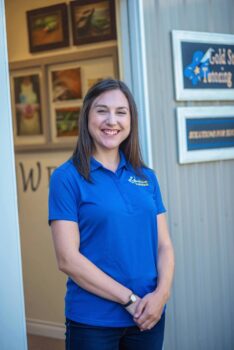 Jenny found her passion for teaching while working as a camp counselor at Willowbrook summer camp. She took that passion and applied it to her education, getting a Master's degree in Teaching from Concordia University and a Bachelor degree in Psychology from University of Oregon. Jenny has four years teaching experience working with kids on an individual level in special needs classrooms and managing whole classrooms as substitute teacher. She loves working with kids! She's excited for the opportunity to help kids reach their full potential at Gold Star Tutoring. Jenny also has a deep understanding with implementing multisensory, phonetic processes, necessary to support students in K-6th, with their reading, writing & spelling skills. Outside of work, Jenny loves yoga, hiking and reading as much as possible (especially Harry Potter)!
Rebecca  Olson (Mrs. Olson)– Math Grade K – 6th | Reading Specialist | Essay Format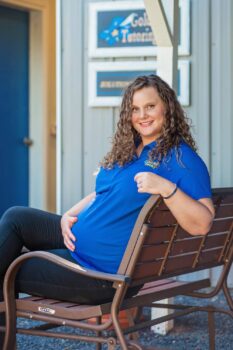 As a daughter of a teacher, Rebecca has been surrounded by academics and education since a young age. After graduating from Portland State University in 2010 with a Bachelors in Anthropology, she attended Concordia University where she got her Masters in Early Childhood and Elementary Education. Since graduating, Rebecca has taught English Language Arts at a middle school in Phoenix, Arizona and spent the last 5 years working for Portland Public Schools as a kindergarten teacher. During her summers, Rebecca has tutored middle school through high school English and worked for Oregon Department of Education as a curriculum reviewer. In addition, Rebecca has a deep understanding with implementing multisensory, phonetic processes, necessary to support students in K-6th, with their reading, writing & spelling skills. In her free time she likes to hang out with her goldendoodle Odin and her family, woodburning and crafting. She is expecting her first child this fall!
Sam Formichella (Sam)  Math Grades 5th – College Level Calculus | Science | Homework Support

Sam received a degree in Mathematics and Statistics from the University of South Alabama in 2019. His passions include recreational and research Mathematics or anything with a mathematical flair. Sharing math ideas with other people gives him great joy. Sam also love to cook and play competitive video games with his friends. His favorite things to cook are spaghetti carbonara and anything barbecue related!
Callie Martin (Ms. Martin) – Small Groups Lead Teacher Grades 1st – 7th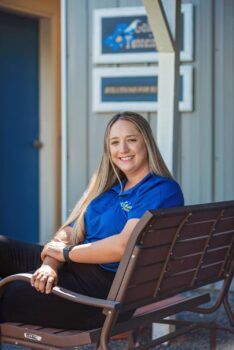 Hi! Callie is so excited to get the chance to work with the wonderful families and students for this upcoming school year. She grew up in Clark County on a cattle ranch and participated in 4-H and FFA raising cattle and pigs. She attended Ridgefield schools, and graduated from Ridgefield High School in 2014 and went on to pursue a degree in Social Work from Central Washington University. After graduating in 2018 she worked with high risk foster youth before switching to working with low income families with preschool age children. During this time she helped families and children prepare for Kindergarten. This is where she found her love for helping children, especially school age children. She then decided she wanted to be a teacher! She attended Concordia where she earned a masters degree in teaching with a specialization in Elementary Education. After graduating in December she subbed K-12 in various Clark County school districts. When COVID hit and schools shut down she private tutored different students and supported them with online learning. She's am so excited for this new opportunity!
Vicky Nganga (Vicky) Math Grades 5th – College Level Calculus | Science| Homework Support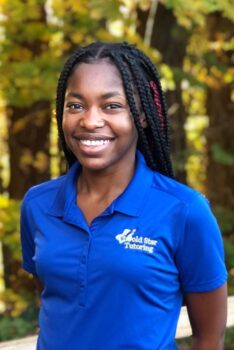 Vicky obtained her BS in Neuroscience & Minored in Psychology and Biology from Washington State University, Vancouver. It was here where Vicky was a Student Ambassador and got to facilitate university tours and educate students & families about the university. Vicky has experience with tutoring students from elementary age to college level in math & science related fields. Students enjoy her bright smile and appreciate how good she is at slowing down and breaking problems into easier terms and manageable steps throughout her lessons. Vicky enjoys hanging out with her friends & family, volunteering at local charities and helps her own siblings with their distance learning in her spare time.
Gold Star Tutoring
308 W 3rd St
La Center WA 98629