Having trouble getting your kid to focus?
Download our free guide to help you child focus at home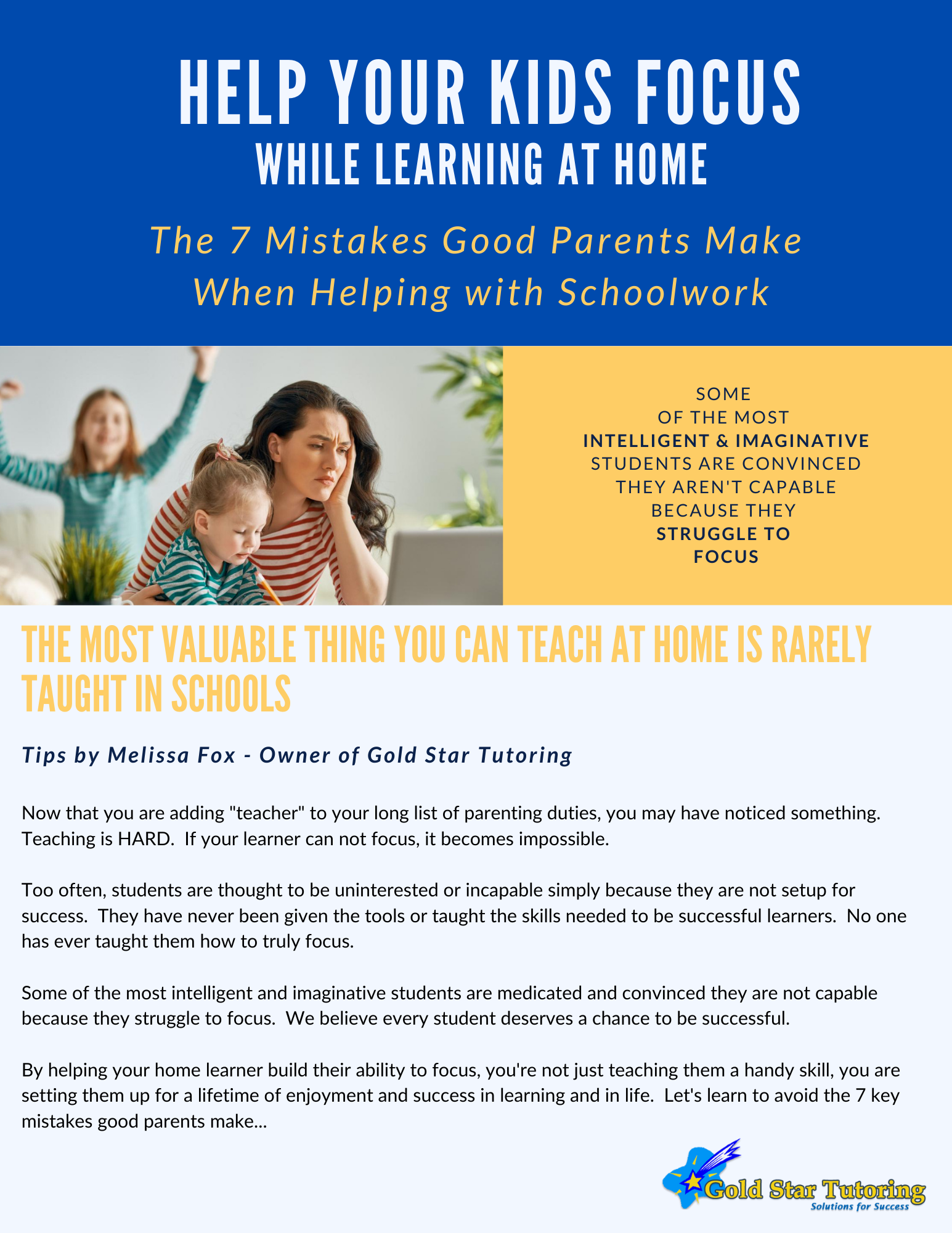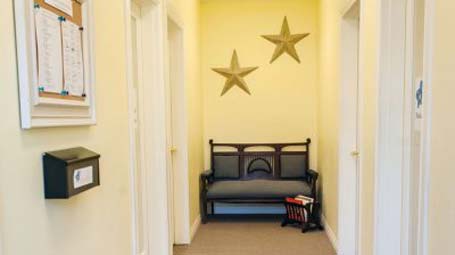 Dyslexia Tutoring with Gold Star Tutoring
Tutoring services can make all the difference in a child's education. As many as one in five young students experience persistent difficulty reading despite good intelligence, motivation, and schooling. Students who struggle with reading, writing, spelling, comprehension, and vocabulary growth at their grade level could have a degree of Dyslexia. It's not always obvious when someone experiences Dyslexia. It can actually go undetected for years in children without their parents or guardians noticing. Because it's complex and doesn't present itself in a way that's visible to others, people unfamiliar with the symptoms may not know what to look for.  
With her team of certified teachers, Gold Star Tutoring has developed its own language program, complete with 5 different levels of phonetic advancement. Our system has supported hundreds of struggling readers with all varying levels of language delays. The public school teaches a "whole language approach," which is sight word recognition. Gold Star Tutoring found a need for a more tactical, multisensory approach that students with poor memory processing can retain and bring the skills forward in their daily lives. We have transformed the lives of many students struggling with improper handwriting pathways, letter orientation (b/d & p/q confusion), and all levels of decoding and phonemic (sound) awareness. The students some people thought were slow learners become bright pupils that have the chance to realize their full potential!
---
Home School Tutoring & Alternative Schooling Students
Not every student attends public schools. Some go to private schools with a personalized focus area or are home schooled.
And others come as foreign exchange students or are degree-seeking international ESL students. These students may face additional challenges because they are not familiar with the traditional public school system like many of their peers are. Whether they're excelling or need a little extra help, our tutors are standing by to offer assistance. We welcome students of all backgrounds at Gold Star Tutoring and work alongside parents, guardians, and schools to provide the best possible learning experience for each and every one of our students.
SAT Tutoring, SAT Prep, and Standardized Test Preparation Assistance
The SAT, ACT, AP tests, and college placement exams are important and can greatly influence a student's career path.
Whether a student is struggling in a particular area or excels and wants to do the best they possibly can, our one-on-one
tutoring
can help. Tutors are familiar with SAT/ACT prep as well as the
ALEKS Placement Exam
that many colleges and universities around the country have adopted. Our goal is to assist students in any way that we can, so they don't just get by; they thrive! Available to students throughout the Vancouver metro area, call or contact Gold Star Tutoring today to set up an appointment with one our helpful tutors.