Where can you go for personalized Vancouver WA tutoring?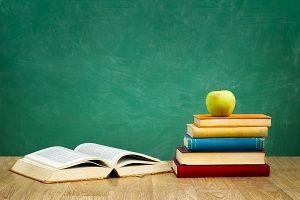 In a perfect education system, teachers would have enough time to work with individual students to not only assess where they're at on the subject, but to give them dedicated instruction time based on their needs. Unfortunately, teachers are hard-pressed for time and are rarely able to have this kind of interaction with their students. That's where Gold Star Tutoring comes in. Our dedicated tutors are skilled in many areas and work with students of all ages, from elementary school to college. Whether it's an animated out loud reading of a Dr. Seuss classic or test prep for the AP Calculus exam, when you need tutoring services in Vancouver WA you can count on our tutors to give their students the gold standard!
Tutoring isn't just for struggling students! While often thought to be just for students having a hard time with coursework, tutoring can be an excellent option for excelling students too. Our tutors are familiar with SAT prep and exam strategies and can also help Running Start students prepare for the ALEKS exam at Clark College.
What subjects does your Vancouver WA tutoring center specialize in?
With a versatile staff of tutors, our team is prepared to assist students in many subject areas including Math, Writing, Science, History, Reading, and College Test Prep. Some subjects we commonly help with include:
Math
Arithmetic
Algebra
Geometry
Calculus
Statistics
Science
Physics
Biology
Chemistry
Earth Science
Environmental Science
History
U.S. History
Women's Studies
State History
Global Studies
Current World Problems
English
Comprehension
Essay Writing
Grammar
Critical Analysis
Literary Exploration
We can help students with Dyslexia and Dysgraphia too!
We have lots of experience helping students with reading struggles. Our tutors use a unique and progressive multi-sensory approach for one-on-one tutoring that focuses on applied orthography (spelling patterns: i.e. sequence of letters that make up a word, syllable or word part) in a direct and personal style using positive reinforcement and continuous feedback from the student. This has been shown to be successful with students with Dyslexia, helping them find a method that works for their specific learning style. Proper handwriting skills are also taught and corrected so that writing can become more fluent and easy to read.
Why choose us for private tutoring?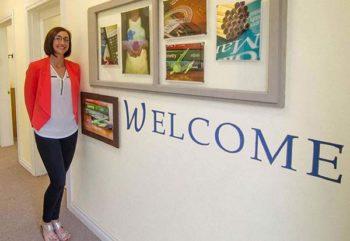 While some tutoring centers try to fit in multiple students at once and cram information, we take a different approach. We individualize sessions based on each student's specific needs. We've learned that students understand material using shorter sessions a couple of times a week, and most come twice a week with a day of rest in between. This method allows students time to process information and take a break so that all of their after-school time isn't taken up. We keep track of student grades using tools such as Skyward so that you can see verifiable improvement over time and we can see upcoming assignments and tests to prioritize session time. Every student is unique, and when you call us for tutoring in Vancouver WA, you'll see that we take that to heart using our students first approach.