Searching for a reading tutor in Vancouver WA?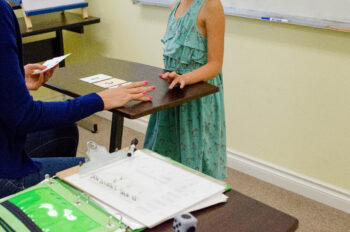 Reading is one of the most crucial elements of education. It is one of the major bars to success and can stop otherwise fluent students in their tracks. After all, if a student can't understand the question, how do they even begin to answer it? The further a student gets into the school system, the less emphasis is placed on reading comprehension as teachers assume that this has already been mastered. But what if it hasn't? At Gold Star Tutoring, we help students who need a little boost catch up, and help turn good students into great students. If a student needs help reading, a qualified tutoring service in Vancouver WA, can work with the student and address areas of improvement. They'll focus on those areas specifically, with a common result of seeing improvements across the board!
Reading tutors can help Dyslexia students as well!
Dyslexia can turn the task of reading into a nightmare. Using our signature Gold Star approach, reading tutors use a personalized, direct instruction style. With multisensory teaching, course content is presented in a manner that the student can understand in a step-by-step process. Students will get to move around to four different, hands-on, stations, while they complete their reading, writing, and spelling lesson. Tutors build upon previous lessons and help the students learn in a matter that best suits them, guiding them to understand progressively more difficult works. Vancouver, WA.
Our private tutors work with ESL students too
Learning another language can be difficult. But when a student's education depends on learning that language, it becomes much more stressful! With high school exchange programs and international students coming to the Vancouver WA area for schools such as WSU Vancouver, many ESL students can use a little extra time getting to know the eccentricities of the English language. College is already challenging enough, but with the help of a dedicated reading tutor, ESL students can reduce some of the burden and focus more on the coursework itself and see improvements in Math and Science as well as English courses.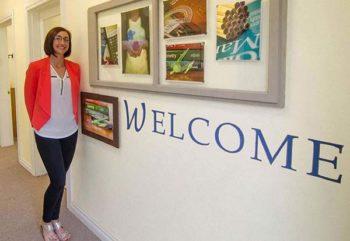 Private reading tutors create customized learning outcomes
At Gold Star Tutoring, we don't use a one-size-fits-all approach. Every student has different strengths and weaknesses, and we work to improve both of them with individual lesson plans.
Out loud reading helps connect words to ideas. Reading tutors take turns reading out loud and letting the student read passages.
Tutors can help ESL students understand the fundamental rules of grammar and spelling in English.
Tutoring for reading can include anything from basic reading comprehension to in-depth critical analyses of texts.
---
Choose us for a reading tutor in Vancouver WA
With individualized lessons and a results-oriented learning approach, you'll be giving us a Gold Star for effort!