Trying to find a math tutor in Ridgefield?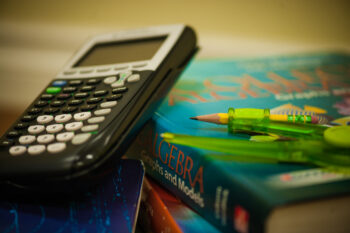 Math doesn't come easily to everyone. Because concepts of math build on the information that came before, not grasping an early idea can bring numerous troubles later on. Sometimes, teachers are able to notice this early on and can remedy the situation, but not always. Culturally, math–especially advanced topics–is perceived as being hard or even impossible to master, an unfortunate association that causes some people to give up when the start to struggle. After all, if they can't learn a supposedly "simple" section, how can they ever hope to learn advanced topics later? Gold Star Tutoring can help by providing a math tutoring services in Ridgefield that provides personalized lessons based on a student's strengths and weaknesses.
I'm studying for the AP Calculus exam. Can your tutors help? Tutoring isn't only for students that are having a hard time in a subject. Our team of proficient math tutors can work with you to help create a study guide for the AP test by going over Calculus concepts and problems from previous exams.
What areas of math can your tutors help with?
Since math is particularly difficult for some people, we have math tutors who not only know the fundamentals of everything from arithmetic to advanced business statistics, but know how to explain it to others in a way they can understand too. Our math tutors assist students in a number of math concepts, including:
Algebra I and II
Arithmetic
Basic Math
Business Math
Calculus and Pre-Calculus
College Algebra
Decimals and Fractions
Graphing Functions
Geometry and Trigonometry
Finance
Statistics
And much more!
Our private tutors can help you study for the ALEKS placement test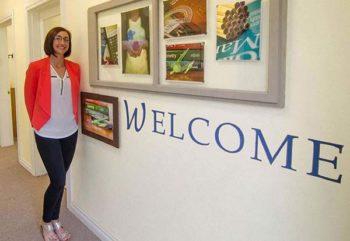 The COMPASS test at Clark College and WSUV have recently been replaced by the ALEKS placement test. Unlike the COMPASS test, ALEKS requires students to fill in the answer themselves instead of choosing from multiple choice options. This means that students must understand concepts and can't get by on guessing. ALEKS uses an AI system that interprets users' answers and develops future questions based on how they answered previous questions. Questions become more difficult or get easier as the test goes on, and once it's done it recommends what it believes to be an appropriate class for the student. Because the assessment makes it harder to place in advanced classes, our team can dedicate sessions to helping students learn the system and the concepts they need to know and help them earn a score to place them in the math class they're aiming for.
---
Our Professionals can also help your students with reading and even dyslexia.
Call or contact us today to setup an appointment with a math tutor in Ridgefield.
Whether you need assistance with an assignment or placement test, our tutors are standing by to help!