Conference Time usually only comes around twice a year: fall and spring. In the fall, teachers hardly know much about your student's reading and math foundations. In the spring, they usually have a list of concerns or goals to reach before the upcoming fall.  How can we better prepare for these conferences to get proper feedback?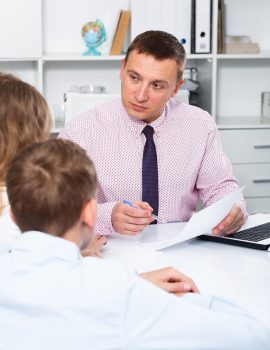 ★ Set up a conference early in the school year before they schedule the whole class. Let the teacher get to know you and your interest in your child's education. Open that channel of communication early so you can be kept informed of their progress. It's also ok to send an email before the first day letting your teacher known things about your student ahead of time, so they have some familiarity before the first day! I personally like to let my boys' teachers know that I will support them at home if my son acts up in class, is disrespectful, disruptive, or not following the pace of the class. Letting them know you are on their side, is a good way to build trust for the school year.
★ If possible, arrange to volunteer in your child's classroom so you have opportunities to observe them. Afterward, talk with the teacher about what you saw and how it fits with your hopes for your child and your child's needs.
★ Before a conference, write out questions you want to ask and write down what you want to ask or share with the teacher. Be prepared to take notes during the conference and ask for an explanation if you don't understand something. If the conference has to be cut short due to the teacher's schedule, make a follow up appointment with them or plan a zoom meeting for added time. Your child's teacher spends more time with them in a day than you do – quality conference time is important!
★ Talk with the teacher about your child's talents, hobbies, study habits and any special sensitivities they might have, such as concerns about weight or speech difficulties. Ask for your student to sit in the front of the class and bring up names of students you know your student does not do well next to.
★ Tell the teacher if you think your child needs special help and about any special family situation or event that might affect your child's ability to learn. Mention such things as a new baby, an illness or a recent or an upcoming move.
★ TRUST your instincts! If your student seems more behind than their teaching is letting on, get a second opinion or ask for additional testing. Time is of the essence – do not wait around until 5th grade when your student will be expected to "read to learn" and be comfortable with essay writing, spelling and vocabulary work with words up to 5 syllables! In addition, no pun intended, math facts need to have a strong level of automaticity as well, in order to be able to perform multi-step problems.
The Special Ed. Support (peacenw.org) is a great resource if you are having a difficult time with your teacher or school district and how they are approaching the goals necessary for your student to be successful.
Stephanie Verlinden PsyD., Psychologist at The Children's Program – Children, teens, kids & families (childrensprogram.com) is phenomenal as supporting families with therapy, assessment, and school consultation for children and adolescents with a variety of difficulties, including ADHD, behavioral problems, learning disabilities, anger issues and family relational problems.
★ Start preparing for fall during the spring – for example, if your student is going into 5th grade in the fall, spring of 4th grade, ask around at who the best fit teachers are and find time to meet with them to ask questions about their classroom style. In addition, many schools have forms that are due in April that allow you to fill out questions based on your students' learning style so they can better place them. Just Ask!